Portal to the Greater Big Bend International Dark Sky Reserve
at the Marathon Motel & RV Park
Pictures are short time exposures in late May at 2:00 a.m.
Dark Texas Skies introduces cosmic adventurers to the stars with two large observatory grade reflector telescopes. Oberwerk BT-100XL-ED binoculars are also used to view larger celestial objects. Whether you are a seasoned astronomer or a newcomer, you will enjoy using our equipment.
Dark Texas Skies is located at the Marathon Motel & RV Park in Marathon, TX. This establishment has been featured on Texas Country Reporter and in magazine & newspaper articles because of its many amenities and its stunning nighttime canopy of stars.
Below is a map where Dark Texas Skies meet nightly. We gather outdoors at the Visual Observatory, about 150 feet behind Room 8 of the Marathon Motel & RV Park. Admission is $10.00 for adults and children are free younger than 18 years old.
Star parties are scheduled every night of the calendar year (including holidays) if the weather permits. We begin at sunset if the Moon is visible, otherwise we begin 1/2 hour after sunset.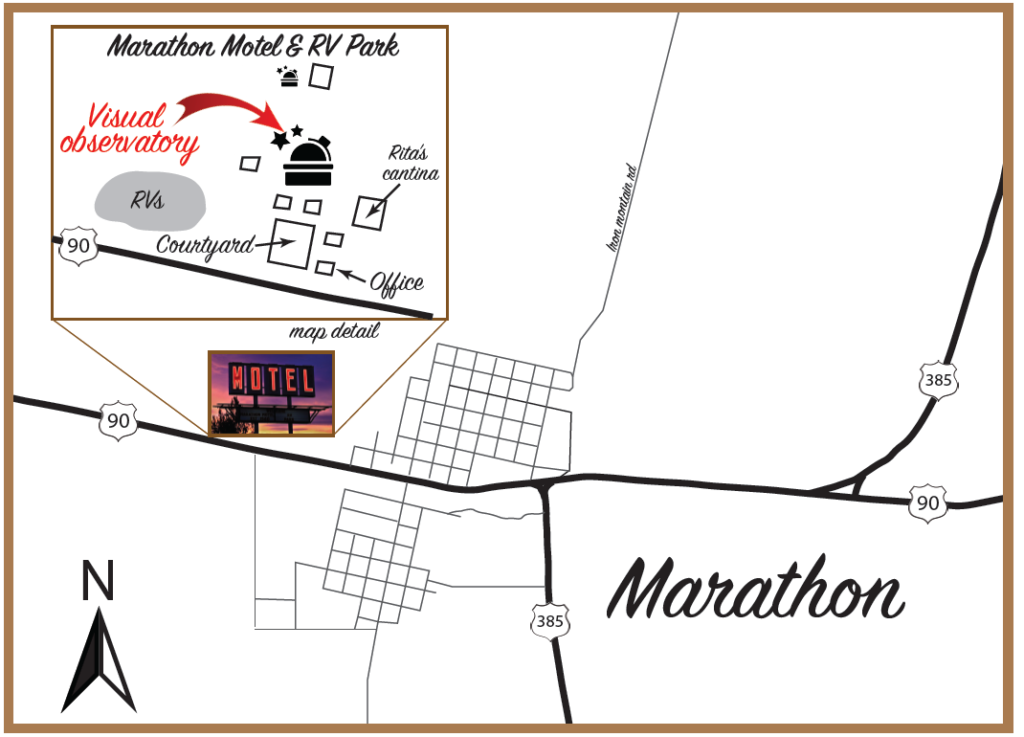 Dark Texas Skies boasts a very dark nighttime sky. We are located in one of the darkest areas in the lower 48 contiguous United States!
Guests are notified when the International Space Station flyover occurs. The ISS usually appears very bright as it glides across the night's sky at 17,500 mph as it orbits every 90 minutes at an average altitude of 227 nautical miles above the Earth.
The real-time NASA tracker shows where the International Space Station is right now and its path 90 minutes ago (-1.5 h) and 90 minutes ahead (+1.5 h). The dark overlay indicates where it is nighttime in the world.
The widget below indicates the next flyover of Marathon, TX. Be sure to click on "More Sightings" to see night flyovers during the next 24 hours or so.
Five lovely ladies from Visit Big Bend are enjoying with warm smiles our provided heat during a Fall cold snap. Ali Chambers (far left) is the Public Relations Assistant liaison of Visit Big Bend. You may contact her by phone at (432) 837-3915 for more information about your next visit to the Big Bend National Park and the greater regional area. The other four ladies are visitors from Canada.
We visited Dark Texas Skies on recommendation from the Alpine Visitor Center. Bill and Andy were excellent hosts and teachers. We had unlimited telescope time, coupled with excellent teaching and guidance from them. We showed up at dark, and were able to experience unbelievable views of stars, planets and constellations. Well worth the $10 fee per adult and free to children. We were delighted with this experience. Might want to check on what days/times they are open. We will be back!
A special feature, which we were informed after checking in, was a nightly star gazing party, weather permitting. The hosts, Bill and Andy, were fantastic. They explained things about the night sky, the stars, and the seasons, among other things. We will definitely be back.
The place is amazing. The sky is magical and Bill Ramey absolutely made my stay to be even better. Actually, I was supposed to stay one night but after meeting him, I ended up staying 4 days and still felt it wasn't enough. He is an astrophotographer and amazing person!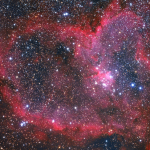 Regina & Shawn Compton
Truly enjoyed the astronomy lesson and views of the stars, moon, Jupiter and so much more were amazing. Everyone should come & experience it!! Definitely should be a bucket list to do. Everyone is extremely nice and on the route to Big Bend. Blessed to have experienced it!!!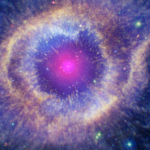 Cara Hines
Andy and Bill, you guys are amazing! I had a stellar time at the stargazing party last night. I learned so much. If this were what school was like, I'd have loved it so much more. The tent camping was perfect. Beautiful sunset and sunrise. But the star party was the highlight. You are equal parts edifying and entertainment. Thank you for sharing your passion with the rest of us!

Studio Comfort Texas
Everything and everyone here is a amazing! I had the entire tent camping area to myself, complete with a pond with lily pads and frogs quietly croaking through the evening and night. Would be great for a group with its outdoor kitchen area. I took a sunrise stroll and checked out the grounds—beautiful central courtyard with a fireplace and fountain . . . And the stargazing party!!! Bill and Andy were incredibly knowledgeable AND entertaining. They could host their own astro tv show. I'd watch. And I don't watch TV. Such a unique and unforgettable experience.

Big Tex
We stayed for the star park show. Andy and Bill were amazing with our kids. Such an awesome experience we had. We will definitely be going back in the future. These people are just amazing

Canyon Schultz
Always the best place to stop on the way to Big Bend. The kindest staff, great atmosphere, and a stellar nightly viewing of the beautiful Texas sky with two dedicated astrophotographers! The place has so much personality!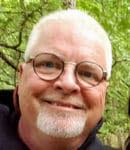 Chris Fellows
Serenity Mobile Observatory
A fulltime resident astrophotographer, name of Bill Ramey, rolls out a 20" Obsession and a 13" homemade Dobsonian telescope for park visitors to gaze through almost every clear night. Bill was very accommodating, knowledgeable and friendly, and I highly encourage you to go to one of his talks if you stay at the park. The night I took the short walk over to the big scope he treated us to wonderful views of M13, the great globular cluster in Hercules, M51, a pair of interacting galaxies in Canes Venatici, and a spectacular view of M81 and M82, a galaxy pair in Ursa Major.

Debra Conkle
OMG!!! Andy was the best Galaxy Guide!!! The star party was AMAZING!!! We saw Vega, Polaris, Antares; Messier 4. We looked into the Milky Way and we saw iridium flares and shooting stars!!!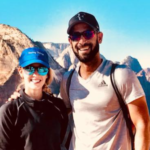 Katie Resop
We were very happy to find out about the nightly star education with Bill. We came for the hikes, but got way more than we expected with the stars!! Absolutely amazing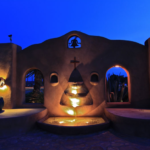 Randy Neilson
Beautiful common area with fire place and seating for hanging out. Best thing though is the star shows. Various optical instruments including 20" telescope and people who know how to use them. Highly recommended.

Connie Forstrom
This area is a dark skies area and the residents take that seriously in Brewster County. The owners of the RV park/motel are into telescopes and astronomy. There were telescopes and people to explain what you were seeing during all the clear sky night. That was one of my favorite parts of this experience.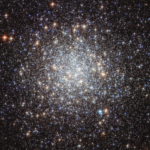 Greg P
Fun place to stay! Staff was super friendly. Court Yard is amazing! Star gazing was fantastic and awesome, great facilitators! Learned so much about he heavens! Really enjoyed my stay!

Conor Herterich
We stayed in the motel, which consists of a group of detached bungalows. Also has sizable RV park. Clean, comfortable, and kitschy. Ask about stargazing with Bill. This place is phenomenal with a fair price. Will be staying here next time.

The Groose Is Loose
Had an AMAZING time with Andy out there looking through this big ol telescope, saw this awesome ring pulse, two galaxies beginning to collide, and all around learned a load of epic things from Andy the Star Guide, 10/10 a must stop if you are in the Big Bend area!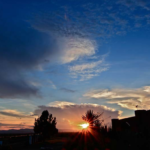 Luke Hunter
Friendly staff and beautiful views of the mountains on the horizon. This RV park has a special on-site astronomer and large telescope for star viewing. This isn't amateur hour. We saw Jupiter, Venus and Saturn even had its rings visible. Absolutely amazing experience in the "Dark Sky" park area where the night sky comes to life!

Rachel Ross
We stayed at the Marathon Motel to see the stars. The room was clean and comfortable, no frills but had everything needed. Staff was very nice. Had a concrete pad for the telescope gear and enjoyed the star parties through the big scopes. Can't wait to come back out.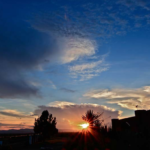 Zoraya Correa
We usually stay at hotels with pools but this time everything was booked fortunately for us! It was a different experience for our kids, the cottage was cleaned and cozy, they have a restaurant outdoor with a very inviting atmosphere, distance between tables and great service! At night they showed us the stars and the planets! Our kids were thrilled when they saw Saturn, Jupiter and Mars! They also lit up the fireplace for us to enjoy the night! We highly recommend this motel!

Bill
This place is incredible. It is an experience beyond what you'd expect from the name. The owner, Danny Self, is wonderful and provides more than a place to stay. Did you know they have a legit, professional observatory? Well, they do!! Spent the night looking at Jupiter and Saturn plus learning about astronomy from their resident astronomer, Bill. Honestly, how many motels actually have their own astronomer?!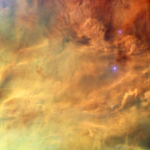 Jill Shaffstall
Loved the courtyard with nightly fires. Bill, the resident astronomer, gave a great star party!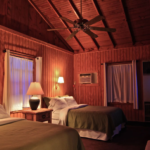 Marsha Lance
We really liked this park. They had a Star Program and a gentleman showed us Saturn, Jupiter and the Moon on his large Newtonian telescope(we had to use a ladder for some views). It was awesome. We accessed Big Bend Park from here although it makes it about a 50 minute drive just to get there.

Pat Marsh
This is a very nice place. We had such a good time. Within walking distance to the town. If you are lucky & it isn't cloudy at night Bill brings out the telescope and it is amazing.

Susan Castellow
Such a beautiful little get away spot. The owner and staff are extremely friendly and I had fun using their large telescope and learning about astronomy. One of the most peaceful places I've been lucky enough to visit.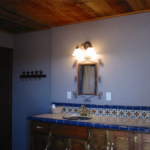 Gustav Erlank
This is where Wim Wenders shot the famous Paris Texas. A superb setting surrounded by the rugged semi-desert of South West Texas. The park is one of the nicest we've come across on our 3000 mile cycle journey. Loved the camp site, the amenities are great and the camp managers friendly, welcoming and helpful. We were luck enough to be there in mid April on a moonless night, and Stargazing is a must. It's a class 1A night sky and if you are lucky because of the weather, the local astronomer will be out for a talk and telescope viewing. Great stay, highly recommended!

Lora Cummins
Beautiful place. Quaint little town. Star gazing is excellent. The man at the rv park has a set up that is absolutely amazing for looking at the planets and he sets it up for the campers to learn and enjoy.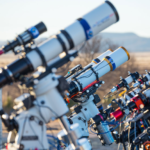 Rod Gibbens
Stargazing was spectacular and friendly staff.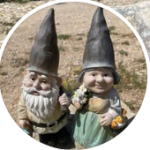 Wandering Gnomads
They have a great setup for star parties. Bill is very knowledgeable and answers any questions. Being able to view the rings of Saturn, the bands of Jupiter (and several moons) and many other stellar objects was wonderful.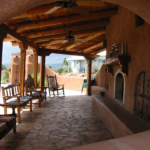 LauraE
We just stayed one night here and were impressed by the cute features of the Marathon Motel and RV Park. The camping spot itself is just an open gravel parking lot with hookups but they have very nice grounds that include a beautiful grassy courtyard, outdoor restaurant, pond, chicken coop, and the best part: a telescope and a really knowledgeable astronomer who is there to point things out!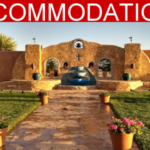 Turtle Guys
Marathon was beautiful. The sites are pretty level, almost all of them have 30/50 service now. The work they have done to the courtyard, motel, and sitting areas make this a very comfortable place to relax. The staff is extremely friendly, and at night they have star watching sessions through some of the large telescopes they have on-site. Marathon is a designated dark-sky city so the views are not obstructed by the glow of lights.

Doll and Rich P
The RV spots are maintained well, and the motel rooms are impeccably clean. Danny, who owns the place, is a blast and he obviously takes great pride in the Park. Each evening there are "Star Parties" hosted by Bill who is the resident expert on all things Astronomy. There are high powered telescopes onsite that Bill will help you use.

Melinda H.
Intending on a short overnight stop over on our way to Marfa, we decided to extend our stay by two days. The grounds are lovely with a beautiful courtyard that is perfect for an evening drink and conversation. The RV Park has everything a traveler needs, plus super accommodating and friendly staff. We also, had the neat surprise of being invited over to the Marathon Sky Park for a breathtaking view of the sky through a powerful telescope and a knowledgeable guide, Bill. It was definitely a serendipitous experience.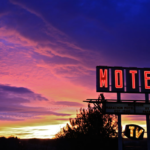 Justin Touchstone
It was an amazing experience seeing west Texas while being in a super cozy room. The star tour with Andy was amazing showing us more than we thought we could see.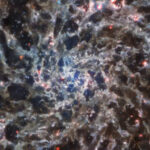 John Roberson
Bill and Andy were amazing Star Party hosts. We used the provided 20" and 24" Dobsonian telescopes with premium lenses to view several planets and much more.
THE Place to be After Dark